Mackmyra Äppelblom

In Schweden ist "Apfel-Säsong" – Mackmyra Äppelblom!
Mackmyra Äppelblom ist Schwedisch für Whisky trifft Calvados. Der aktuelle Säsongwhisky der Schwedischen Mackmyra Brennerei aus Gävle befördert uns direkt unter einen Schwedische Apfelbaum. Ein neues Experiment. Skandinavischer Single Malt, gereift in Amerikanischer Eiche, verheiratet mit Französischem Apfelbrand. Mackmyra ist mittlerweile ein ziemlich etablierter Name in der Whiskywelt. Sie überzeugen durch Qualität (zumindest uns), Mut und Experimentierfreude. Als Ergänzung zum Standardrepertoire der Brennerei, gibt es in regelmäßigen Abständen auch limitierte Abfüllungen. Zu diesen zählen mitunter die Mackmyra Säsongwhiskys. Sie widmen sich immer wieder neuen Themen und stechen durch unterschiedlichste Fassspielereien hervor. So gab es zuletzt z.B. einen Mackmyra Vinterglöd (PX Sherry Casks und Glühweinfässer) und den Mackmyra Gruvguld (sehr kleine Fässer, die in einer alten Mine gelagert wurden). 
Ob nun Apfelschnaps aus Frankreich in Kombination mit Schwedischer Whisky-Brenner-Kunst auch tolle Resultate in die Flasche zaubert, wollen wir natürlich ganz genau wissen. Hilft nur: Verkosten!  🍏 Skål und viel Spaß mit unserem Mackmyra Äppelblom Tasting Video.
Erster Eindruck:
Andi: "Ich bin halt auch nicht der größte Apfelsaftfreund."
David: "Etwas prickelnd, herbe, saure Apfelnote, leichte Süße, lecker."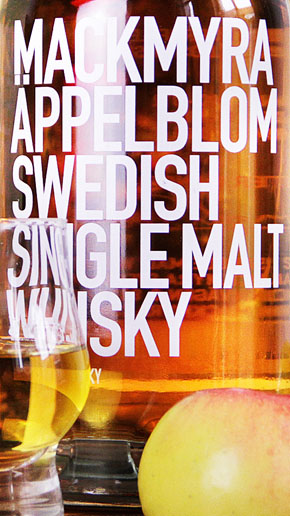 FAKTEN
Herkunft: Schweden
Typ: Single Malt Whisky
Brennerei: Mackmyra
Name: Mackmyra Äppelblom
Serie: Säsongswhisky
Abfüller: Brennerei
Alter: NAS
Reifung: New American Oak Casks + Ex-Bourbon Casks
Info von Mackmyra zum Finish: "Saturated oak casks which previously held Calvados from Christian Drouin". 
Rauchigkeit: nein
Umdrehungen: 46,1%
Fassstärke: no
Farbstoff: nö
Farbe: klarer Apfelsaft
Kühlfilterung: nein
Preis: ca. 50,-€ 
Flaschengröße: 0,7 Liter
Whiskybase: 127232
Mehr Infos: www.mackmyra.com
❦


 
Die Offiziellen Notes
Nose: Fruity, lightly floral with vanilla notes from bourbon and new American oak casks. Toffee, toasted oak and cedar. Fruity tones of apple, pear and lemon.  
Taste: Fruity and spicy, apple, ripe pear and lemon. Fine spicy flavours of vanilla, cedar wood, aniseed, almond toffee white pepper and ginger. A slightly rounded texture.
Aftertaste: Fruity, spicy tones together with a light oakiness and a soft, fruity apple tang.
Cheers,
Whisky & Vinyl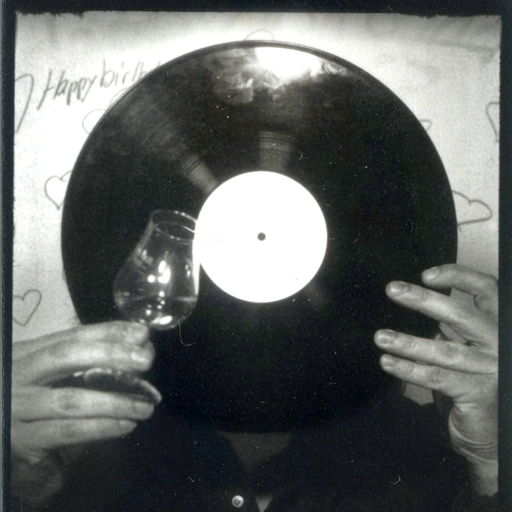 RAISE YOUR GLASSES AND LISTEN TO GOOD MUSIC!
.
.

Schwedischer "Apfel-Whisky" klingt spannend?
Dann besucht mal Euren Local Dealer des Vertrauens. Schließlich sollte man sich ja in Sachen Whisky immer weiterbilden 😉 Aktuell bekommt man diesen Mackmyra Säsongwhisky eigentlich recht gut. Alternativ gibt's online auch bei unseren Freunden von whic.de eine schöne Auswahl an Mackmyra Whiskys. 
.
Unser SOUNDTRACK ZUM WHISKY
Möglicherweise findet Ihr hier auch für Euch die passende Musik zum Whisky. Wir haben da was vorbereitet – zusammen mit Euch! Musik zum, über, mit und trotz Whisky gibt's reichlich in unserer Community Playlist bei Spotify. Oder doch gleich mit Videos und so direkt bei YouTube? Kurzum: Viel Spaß!
.

Foto/Video: Whisky & Vinyl