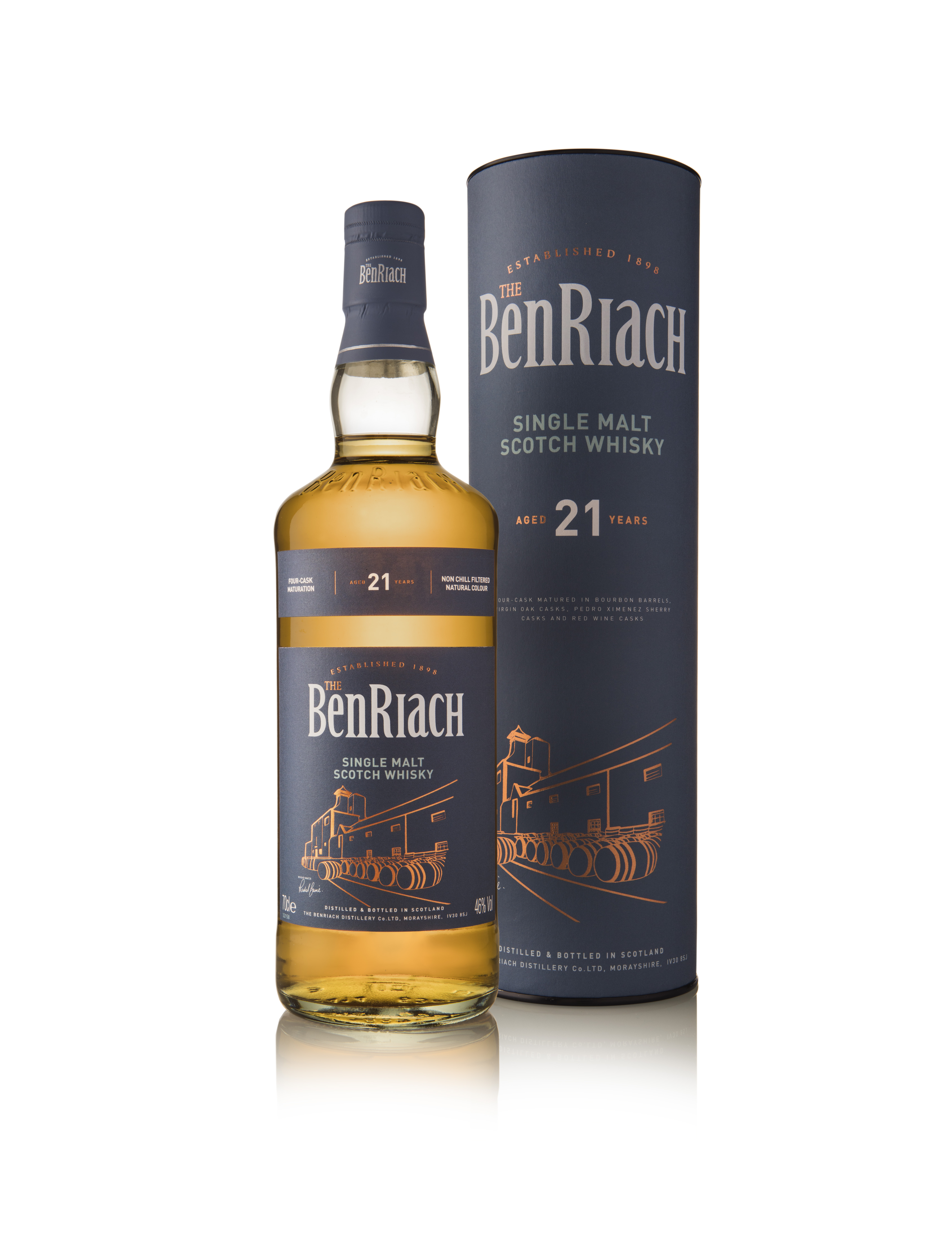 Speysidewhisky aus vier verschiedenen Fässern mit 21 Jahren
Heute haben wir eine Pressemitteilung von BenRiach erhalten, in welcher uns ein neuer 21jähriger Single Malt angekündigt wurde. Speysidewhiskys eignen sich ja immer gut für Fassspielereien – hat man sich hier wohl auch gedacht und dem BenRiach 21yo vier verschiedene Fassarten spendiert. Bei den verwendeten Einflüssen handelt es sich um Bourbon Barrels, Virgin Oak, Pedro Ximenez und Rotwein.
Laut Master Blender Rachel Barrie vereint die von ihr kreierte Kombination die Vanille des Bourbon Barrels, mit der Würze der Virgin Oak, der PX_Süße und den roten Früchten des Rotweins. Diese Einflüsse sollen wunderbar mit der BenRiach-typischen süßen Gerste harmonieren.
Es handelt sich hierbei um die ungetorfte Variante eines 21jährigen BenRiachs – im Frühjahr 2018 folgt dann der schwer torfrauchige Bruder.
Die offiziellen Tasting Notes lesen sich wie folgt:
Colour: Bright autumn gold.
Nose: Ripe summer fruit compote with contrasting candied peel and a
warming stem ginger background.
Taste: Soft vanilla and cinnamon give way to tangy red fruits and citrus
peel. Barley sugars and honeyed malt build into the long, sweet and
satisfying finish.
ABV: 46% non-chill filtered and of natural colour
Also uns hätte ja schon Bourbon Barrel und PX gerreicht – aber wir probieren den auch gerne mal mit zwei Fässern mehr ;-). Sollten wir das getan haben, folgen natürlich auch unsere Eindrücke.
Cheers,
Whisky & Vinyl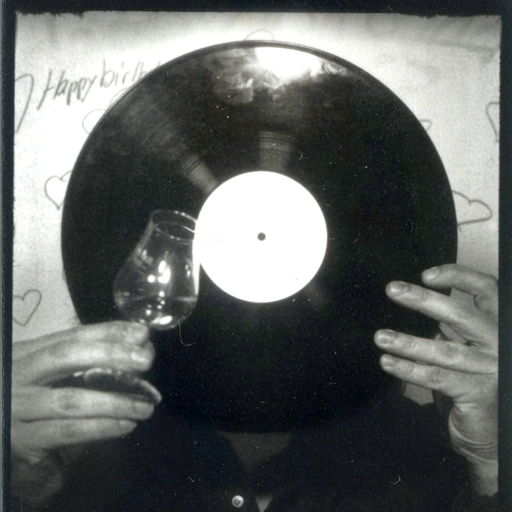 RAISE YOUR GLASSES AND LISTEN TO GOOD MUSIC!
Quelle und Fotos: Benriach
Eine feine Auswahl an BenRiach gibt es bei unseren Freunden von whic.de. Aber natürlich empfehlen wir auch weiterhin den Gang zum lokalen Whiskyhändler eures Vertrauens.
Die passende Musik zum BenRiach darf natürlich nicht fehlen. Bei unseren Partnern von JPC gibts reichlich frisches Vinyl zu fairen Preisen … und das sogar Versandkostenfrei! ?