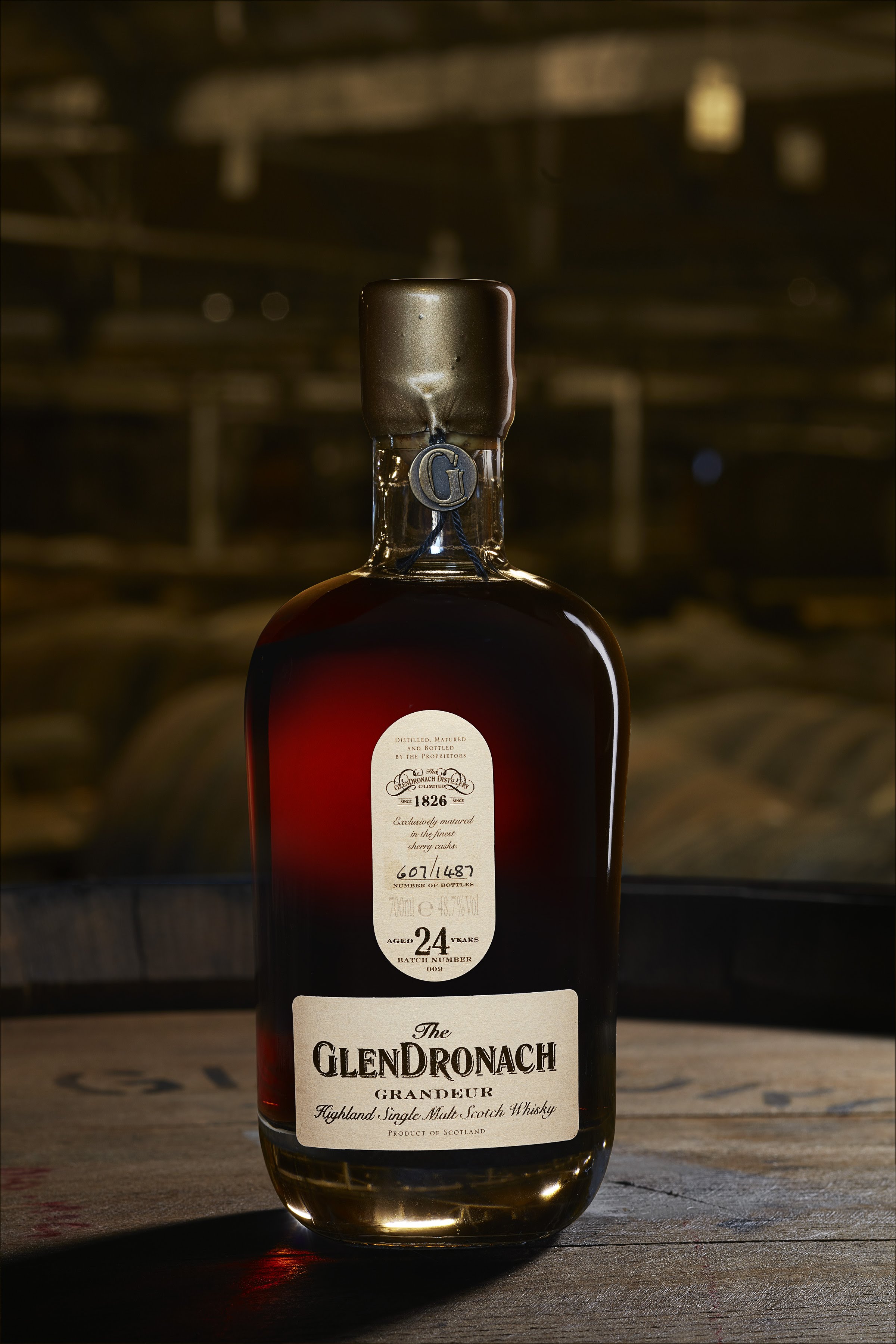 Der GlenDronach Grandeur Batch 9 – die Spitze des Brennerei-Stils!?
In einer Pressemitteilung hat uns GlenDronach über den Release des Grandeur Batch 9 informiert. 
Master Blender Rachel Barrie hat die spanischen Sherry Butts selbst ausgewählt, welche in den Jahren 1990, 1992 und 1993 befüllt wurden.
Der GlenDronach Grandeur Batch 9  wird mit 24 Jahren gekennzeichnet, ist weder gefärbt noch kühlgefiltert und wurde mit 48,7% in die 1487 Flaschen gefüllt. Eine Preisangabe war in der Pressemitteilung leider nicht enthalten.
Noch jetzt im Februar soll die Abfüllung bei ausgewählten Händlern zur Verfügung stehen.
Laut Master Blender Rachel Barrie ist der GlenDronach Grandeur der Inbegriff des GlenDronach-Stils. Das Erbe der Highlands und all ihrer naturgegebenen Merkmale wird intensiviert durch die geduldige Reifung in feinsten Sherryfässern aus spanischer Eiche.
Die offiziellen Tasting Notes lesen sich wie folgt:
Appearance: Antique walnut with a golden hue.

Nose: A carefully woven tapestry of stone fruit, baked quince and
glazed cherries on a bed of sandalwood, roast chestnuts and
subtle musk-scented leather. The freshness of oak balsam lifts
and lengthens throughout, sustaining the exceptional balance and complexity.

Palate: An elegant, deep and perfectly integrated palate combines
a myriad of sherry cask tastes in each sip; an initial burst of rich,
sherry-laced fruitcake intriguingly opens up to reveal baked orange,
sultana and luscious black cherries.


Conclusion: As time slowly passes, the taste lengthens and deepens
towards an elegant dark chocolate mint, raisin and angelica root
velvet finish.

ABV: 48.7%

Ist erstmal alles so beschrieben, als hätten wir da die volle Ladung GlenDronach, mit allem was man an deren Abfüllungen so schätzt. Also quasi ein Must-drink für jeden GlenDronach Fanboy – mal abwarten, was der Preis so sagen wird.
Cheers,
Whisky & Vinyl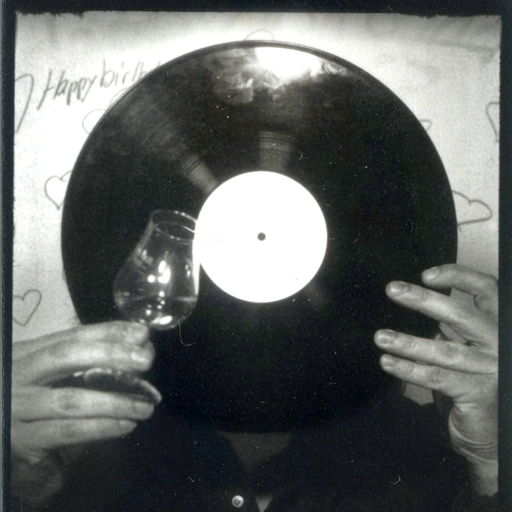 RAISE YOUR GLASSES AND LISTEN TO GOOD MUSIC!
Quelle und Fotos: GlendDronach
Eine feine Auswahl an GlenDronach gibt es bei unseren Freunden von whic.de. Aber natürlich empfehlen wir auch weiterhin den Gang zum lokalen Whiskyhändler eures Vertrauens.
Die passende Musik zum GlenDronach darf natürlich nicht fehlen. Bei unseren Partnern von
 gibts reichlich frisches Vinyl zu fairen Preisen … und das sogar versandkostenfrei! ?