.
Stork Club V8 Travel Aged Rye Whiskey
Road Trip: Spreewood Distillers schicken ihr erstes Fass Whiskey für einen ungewöhnlichen
Reifeprozess auf die Reise. Ein Road Trip der anderen Art, hat vor wenigen Tagen seinen Anfang
im Spreewald genommen. Ein Fass Rye Whiskey geht auf die Reise durch den nördlichen Roggengürtel.
Vor einigen Tagen waren wir noch in Schlepzig und haben mit Bastian Heuser von den Spreewood Distillers
über die Idee und wie es dazu kam gesprochen. Ebenso hat er uns erzählt, wie sie quasi aus dem Nichts
den Whiskyhof in Schlepzig übernehmen durften  und dort nun Deutschlands erste reine Rye-Whiskybrennerei
betreiben – eine klassische "Once in a Lifetime" Gelegenheit. 
Lest hier noch die offizielle Pressemitteilung zu diesem kultigen Road Trip
.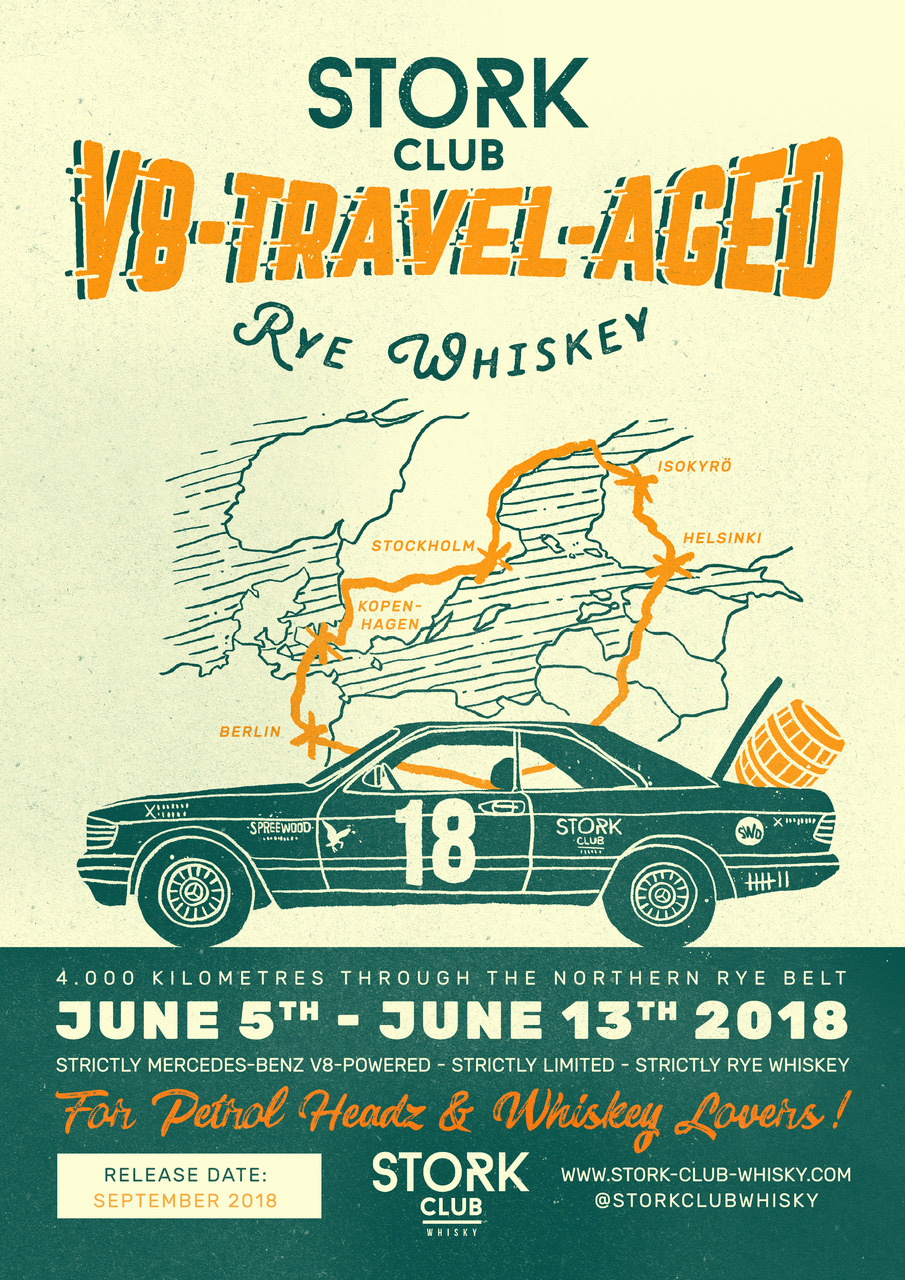 Falls Sie dachten, Whiskey braucht zum Reifen vor allem Zeit und ganz viel Ruhe, dann schnallen Sie sich jetzt bitte an. Diesen Sommer schickt das Team von STORK CLUB, Deutschlands erster Rye-Whiskey Destillerie, eines ihrer Fässer auf eine über 4000 Kilometer lange Tour durch Europas nördlichen Roggengürtel. Von Berlin geht es über Kopenhagen, Stockholm, Isokyrö bis nach Helsinki und zurück.

Als passendes Gefährt wurde ein 1987er Mercedes-Benz 560 SEC mit V8-Motor ausgewählt. "Der seidenweiche und durchzugsstarke Motor gepaart mit deftiger Rockmusik sorgt für eine intensive Interaktion des Whiskeys mit dem Ex-Rumfass in dem das Destillat lagert. Nach langen Tests mit unterschiedlichsten Autofabrikaten hat dieser Motor für die besten Ergebnisse gesorgt. Der 560er SEC in Verbindung mit "Queens of the Stone Age" hat uns dabei alle von den Socken gehauen!", erklärt STORK CLUB Mitgründer Bastian Heuser, der das Fass zusammen mit dem befreundeten Berliner Unternehmer Sven Schoene chauffieren wird.

Ab September wird der streng limitierte STORK CLUB Travel Aged Rye Whiskey in ausgesuchten Outlets erhältlich sein. Und wie wird er schmecken? "Nach Midsommar, unberührter Natur, Abenteuer, Freundschaft und Rye Whiskey natürlich!"

WICHTIGER HINWEIS:
Whiskey & Driving does mix – as long as Driver and Whiskey keep to themselves. Don't Drink AND Drive!
Mal unabhängig von dem "Reifeergebnis" klingt dass in erster Linie nach einem sehr spaßigen Road Trip,
mit nem Fass Whisky im Auto. Wir freuen uns schon sehr auf Bastians Reisebericht ;-).

Cheers,
Whisky & Vinyl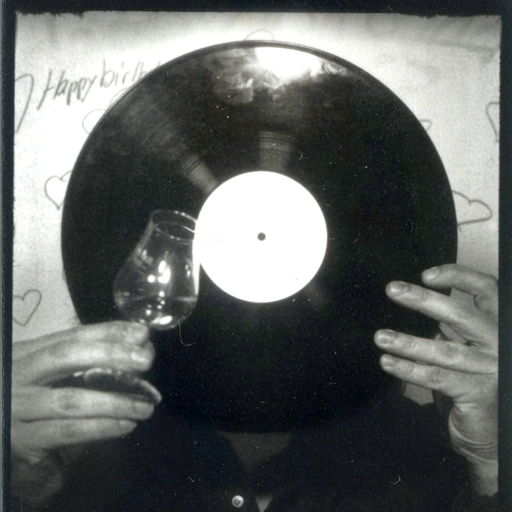 RAISE YOUR GLASSES AND LISTEN TO GOOD MUSIC!
Quelle und Bild: Spreewood Distilleres
Die richtige Musik für einen feinen Whisky-RoadTrip?!?
Viel Spaß mit unserer Whisky-Playlist bei Spotify
oder gleich mit Videos und so … direkt bei YouTube
.