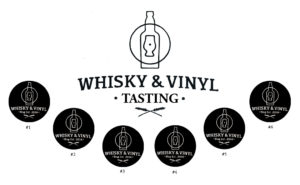 Whisky & Vinyl Tasting in Berlin!
Lasst uns die Welt bereisen. Unser "Whisky & Vinyl Tasting" führt uns am 30.Mai in Berlin Friedrichshain kreuz und quer um den Globus und in 6 Länder … die nicht unbedingt in erster Linie für Ihren Whisky bekannt sind. 
Wir wollen Euch mindestens 6 internationale Abfüllungen vorstellen. Macht Euch auf ein abwechslungsreiches Tasting gefasst. 
Whisk(e)y muss aus Amerika, Schottland oder Irland kommen? Nö, muss er nicht unbedingt. Die "Anderen" haben das teilweise auch ganz gut drauf und es gibt viel zu entdecken. Lasst uns gemeinsam über den gewohnten Whisky-Glas-Rand hinausblicken. Andere Länder, andere Sitten, andere Fässer, andere Aromen. Die Whisky Welt hat so viel Vielfalt zu bieten. Los Leute, lasst uns gemeinsam Whisky verkosten.

Die Auswahl für unser Tastings steht fest (die Reihenfolge noch nicht)!
Whisky #1: ISLAND! Flóki – Icelandic Single Malt Whisky – Der erste echte Single Malt Islands!
Whisky #2: SCHWEDEN! Mackmyra Svensk Whisky – Gruvguld – Der aktuelle Sommerwhisky der Brennerei.
Whisky #3: JAPAN! Nikka Whisky – Nikka From The Barrel – Das kleine Kraftpaket aus Japan.
Whisky #4: INDIEN! – Amrut Fusion – Preisgekrönter Single Malt aus dem Süden Indiens.
Whisky #5: Italien! PUNI Whisky – Puni Nova – Whisky aus den "Italienischen Highlands" – Italiens erste Whiskydestillerie!
Whisky #6: England! Claxton's Whisky – English Single Malt – 6 Jahre – 60,50% – aus dem Rumfass! 
Die Teilnehmerzahl ist begrenzt und wir freuen uns auf einen internationalen, leckeren, abwechslungsreichen und gemütlichen Abend im Fargo in Berlin Friedrichshain – direkt am Boxhagener Platz. Mehr Infos gibt's z.B. hier! Es wird in Ruhe verkostet, geplaudert, gefachsimpelt und begleitet wird der Abend von der einen oder anderen Platte die wir nebenbei auf unseren kleinen Plattenteller werfen werden. Wir freuen uns auf Euch!
TICKETS gibt's für 35 Euro im Fargo (Veranstaltungsort), an der "Abendkasse" oder im VVK. Teilnahme ab 18 Jahren!

Die passende musikalische Einstimmung findet Ihr hier – in unsere Whisky-Playlist bei Spotify oder gleich mit Videos und so … direkt bei YouTube.
.

.
ps: Solltet Ihr für zukünftige Tastings Themen oder bestimmte Whiskys
vorschlagen wollen … schreibt uns gerne eine Nachricht!
Tasting ist prima … aber ne ganze Flasche ist auch nicht übel!? Na dann setzt Euch mal in Bewegung und besucht den
lokalen Whiskyhändler eueres Vertrauens. Wer's lieber online mag – schaut mal bei unsere Freunden von whic.de vorbei!
Cheers und Grüße,
Andi & David
Cheers,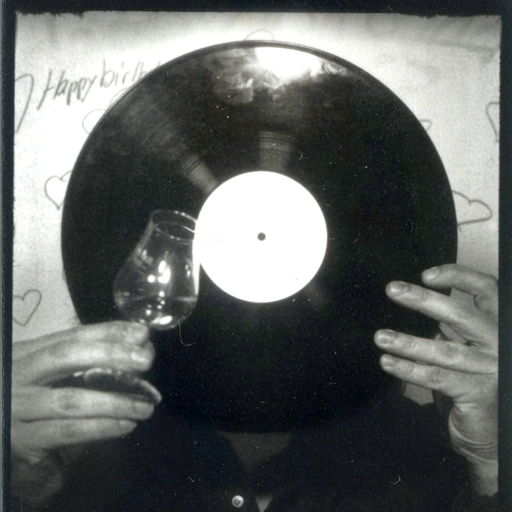 RAISE YOUR GLASSES AND LISTEN TO GOOD MUSIC!
Bilder: Whisky & Vinyl