GlenAllachie 12 Jahre – From the valley of the rocks.
Was haben BenRiach, Glendronach, Glenglassaugh und auch GlenAllachie gemeinsam?
Richtig, sie gehörten allesamt einst Billy Walker. Nun ist eben dieser, von vielen Whiskyfans
nahezu als "Lichtfigur" verehrt, an neuem Orte, im valley of the rocks und in neuer Mission
unterwegs, gemeinsam mit Trisha Savage und Graham Stevenson: Frei und unabhängig
guten Whisky machen.

1967 in der Speyside gegründet, war The GlenAllachie Distillery lange in ausländischem Konzernbesitz.
2017 übernahm das neue Dreiergespann das Steuer. The GlenAllachie Distillers Company kaufte die
Brennerei. Die neue Produktpalette, veröffentlicht im Sommer 2018, beschert uns einen 25 Jahre
gereiften Luxus Whisky, einen volljährigen 18er, einen kraftvollen 10er in Fassstärke und einen
verlockenden 12er, der vermutlichen so einigen Konkurrenten in der Preisklasse Beine machen will.
Ob er das packt … schauen wir mal. Wir hatten ihn im Glas und unsere ersten Eindrücke gibt's im Video!
Andi: "Er hat nicht den Druck den der 10er hat … aber ne schöne, intensive Fruchtsüße."
David: "Schöner Antritt. Längst nicht so süß wie ich das erwartet hab. Sehr gut komponiert"
FAKTEN
✶ Herkunft: Schottland, Speyside
✶ Typ: Single Malt Whisky
✶ Alter: 12 Jahre
✶ Brennerei: The GlenAllachie
✶ Fass: ex 1st fill Bourbon, Finish in PX-/Oloroso- & Virgin Oak Fässern
✶ Rauchigkeit: nein
✶ Umdrehungen: 46 Vol. %
✶ Farbe: mattes Gold
✶ Kühlfilterung: nope
✶ Farbstoff: nix
✶ Limitierung: dauerhaft verfügbar
✶ Preis: 40,-€
✶ mehr Infos: www.theglenallachie.com

❦
DIE OFFIZIELLEN NOTES:
✶ Colour:Polished Bronze
✶ Nose:Butterscotch and honey playing the lead, with raisins and mocha in the background
✶ Taste:Honey, marzipan and bananas, with lashings of butterscotch, raisins and a delicate hint of mocha
Klingt spannend? Dann schaut Euch unser Video an. Da gibt's die gesammelten,
ungefilterten Eindrücke, Meinungen, Hinweise, Infos und natürlich auch unsere Tasting Notes.
#onetakewhiskyreview
Cheers,
Whisky & Vinyl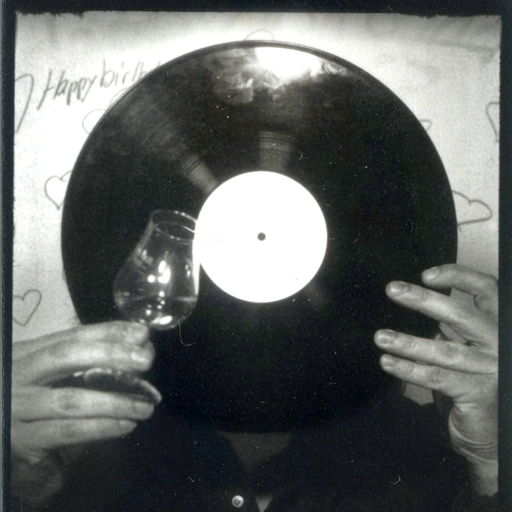 RAISE YOUR GLASSES AND LISTEN TO GOOD MUSIC!
.
.
The GlenAllachie 12 Jahre findet Ihr beim Local Dealer des Vertrauens
und online natürlich bei unseren Freunden von whic.de.
Musik passend zum Whisky!?
Musik zum, über, mit und trotz gibt's in unsere Playlist bei Spotify
oder gleich mit Videos und so … direkt bei YouTube.
.

Foto/Video: Whisky & Vinyl