Whisky & Bio – geht das? Bruichladdich The Organic 2009!
Natürlichkeit, Tradition, Nachhaltigkeit und Respekt sind Begriffe, die sich direkt mit diesem
Bruichladdich The Organic 2009 Whisky in Verbindung bringen lasen. Traditionelles Handwerk,
natürliche Aromen, nachhaltige Landwirtschaft, respektvoller Umgang mit Land, Leuten, Boden,
Klima, dem Produkt Whisky und absoluter Verzicht auf Pestizide, Herbizide und künstliche Dünger.
Das ist sind die Rahmenbedingungen für Bruichladdich The Organic 2009. Klingt für unsere Ohren
extrem sympathisch. Wir wollten diesen Tropfen sofort etwas näher kennenlernen (Siehe Video)!
Wenn der jetzt noch schmeckt …

Bruichladdich: "Rich, complex and a fascinating expression of provenance, we can sense and taste the results
in the glass. Once again, land and dram united."
Andi: "Ja, ist recht spannend. Am Ende kriegt er halt diesen leichten Kick rein."
David: "Eine Wiese im Spätsommer, nah an der Küste und da stehen einige Obstbäume drauf."
FAKTEN
✶ Herkunft: Schottland, Islay
✶ Typ: Single Malt Whisky
✶ Alter: 8 Jahre
✶ Brennerei: Bruichladdich
✶ Fass: American oak, Ex-Bourbon, Ex-Tennessee Whiskey
✶ Rauchigkeit: nix
✶ Umdrehungen: 50 Vol. % (100 amerikanische Proof)
✶ Farbe: Sandstrand
✶ Kühlfilterung: nein
✶ Farbstoff: auch nich
✶ Limitierung: 18.000 Flaschen
✶ Preis: ca. 70,-€
✶ mehr Infos: www.bruichladdich.com

❦
DIE OFFIZIELLEN NOTES:
✶ Colour: Dawn on wet sand
✶ Nose: Candied orange and lemon, beautifully floral. A touch of marine spice and citrus
✶ Palate: Deliciously creamy with the barley notes very much to the fore
✶ Finish: A hot toddy
Der Laddi interessiert Euch? Dann schaut Euch unser Video an. Da gibt's die gesammelten,
ungefilterten Eindrücke, Meinungen, Hinweise, Infos und natürlich unsere Tasting Notes.
#onetakewhiskyreview
Cheers,
Whisky & Vinyl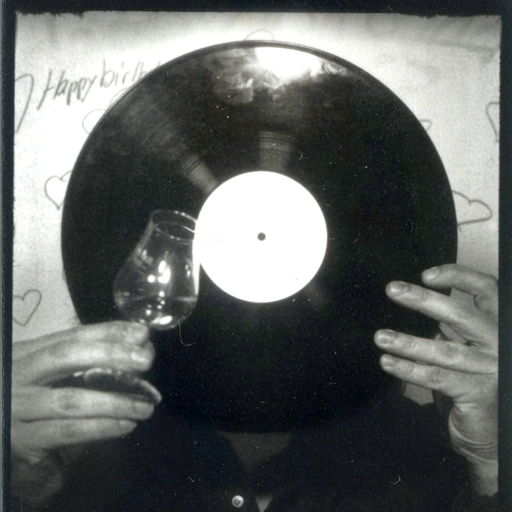 RAISE YOUR GLASSES AND LISTEN TO GOOD MUSIC!
.
.
Lecker Islay-Whisky findet Ihr sicher beim Local Dealer des Vertrauens
und online natürlich auch bei unseren Freunden von whic.de.
Musik passend zum Bruichladdich The Organic!?
Musik zum, über, mit und trotz gibt's in unsere Playlist bei Spotify
oder gleich mit Videos und so … direkt bei YouTube.
.

Foto/Video: Whisky & Vinyl