Caol Ila, Lagavulin, Oban, Talisker, Clynelish & Inchgower in einer Flasche!
Cladach ist das gälische Wort für "Küste". Ein ziemlich sinnvoller Name also, sollte man mal einen Blend aus Küstenwhiskys machen. Das dachte sich wohl auch der Spirituosenriese Diageo. Für einen Blend aus Diageo-Brennereien die in Küstennähe zu finden sind, kamen namenhafte Brennereien wie Caol Ila, Clynelish, Inchgower, Lagavulin, Oban und Talisker zusammen in die Flasche. Das Ergebnis ist: Cladach! Dieser Whisky wurde im Jahr 2018 vorgestellt und ist Teil der jährlichen Diageo Special Releases. Wir wollten diesen spannenden Blended Malt unbedingt kennenlernen. Wenn Ihr auch neugierig seid, erfahrt ihr mehr zu diesem Special Release in unserem Cladach Tasting Video. Viel Spaß!
David: "Ein rauchiger Zitronenkuchen der an der Küste gebacken wurde …" 
Andi: "… und der kurz ins Lagerfeuer gefallen ist."
FAKTEN
✶ Herkunft: Schottland
✶ Typ: Blended Malt Scotch Whisky
✶ Brennereien: Caol Ila, Lagavulin, Oban, Talisker, Clynelish, Inchgower
✶ Abfüllung: Cladach, Diageo Special Release 2018
✶ Limitierung: ja
✶ Alter: NAS
✶ Rauchigkeit: ja
✶ Umdrehungen: 57,1%
✶ Fassstärke: ja
✶ Farbe: sattgold
✶ Kühlfilterung: nö
✶ Farbstoff: jo
✶ Preis: ca. 150,-€
✶ Flaschengröße: 0,7 Liter
✶ Whiskybase: 117733
✶ mehr Infos: www.diageo.com

❦
DIE OFFIZIELLEN NOTES:
✶ Nose: Pink shrimp sweets and leather to start, with smoke slowly building behind. Fresh sea air and crashing waves sit alongside earthy peat and maritime-tinged smoke. Meaty barbecue notes develop.
✶ Palate: Peat leads but is quickly pushed to the back. The whisky is built around a sweet centre of boiled sweets and apple sauce, surrounded by salt and freshly-ground black pepper. A tingle of sherbet leads to zesty waxed lemons and sweet orange.
✶ Finish: Sweet peat and grass with a touch of char.
✶ Comment: An incredibly well-balanced dram, pulling out the distinctively coastal characteristics of the component whiskies without allowing smoke to swamp the more delicate flavours. However, Talisker and Clynelish are definitely doing the heavy lifting.
Ihr seid neugierig auf diesen eleganten Küstenblend? Dann schaut Euch unser Video an. Da gibt's die gesammelten, ungefilterten Eindrücke, Meinungen, Hinweise, Infos und natürlich unsere Tasting Notes #onetakewhiskyreview

Cheers,
Whisky & Vinyl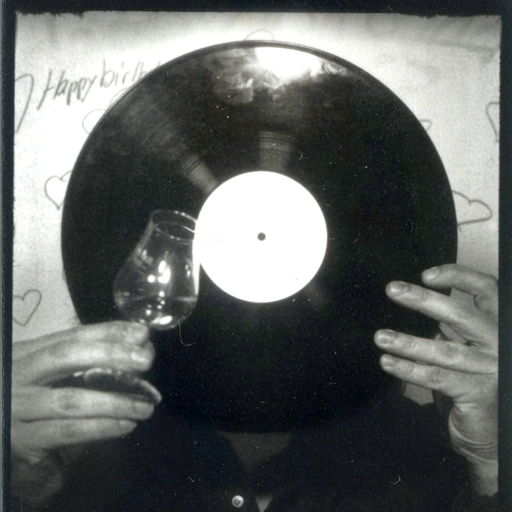 RAISE YOUR GLASSES AND LISTEN TO GOOD MUSIC!
.
.
Besucht mal Euren Local Whisky Dealer des Vertrauens. Vielleicht entdeckt Ihr ja diesen schmucken Küsten-Blend oder einige andere Exemplare der Diageo Special Releases 2018. Bei unseren Freunden von whic.de werdet ihr auch fündig!
Der passende Soundtrack?
Musik zum, über, mit und trotz Whisky 😉 gibt's in unsere Playlist bei Spotify
oder gleich mit Videos und so … direkt bei YouTube.
.

Foto/Video: Whisky & Vinyl