An Cuan Mòr

An Cuan Mòr, der große Ozean
Laphroaig mögen wir beide sehr und haben hier aber einen im Glas, den wir noch nicht probiert haben. Der Laphroaig An Cuan Mòr kommt ursprünglich aus dem Travel Retail, wußte sich dann aber auch in den Regalen der Händler zu platzieren.
Der "große Ozean" spielt natürlich auf die Tatsache an, dass Laphroaig nah am Wasser gebaut ist. Seine Reifezeit hat dieser Single Malt in 1st Fill Bourbon Barrels und in europäischer Eiche verbracht. Ob es sich bei letzterem um eine ehemalige Sherrybelegung handelt, geht so erstmal nicht hervor. Abgefüllt mit soliden 48%, erwarten wir also eine kräftige maritime Note. Diese Eckdaten klingen für unseren Geschmack in jedem Fall sehr vielversprechend.
Trotzallem sind wir aber auch immer etwas "nervös", wenn wir wieder mal einen Whisky von dieser Islay Brennerei probieren dürfen. Denn so sehr und so oft Master Distiller John Campbell bereits wußte uns zu begeistern, so gibt es auch die deutlichen Ausnahmen, welche die Regel bestätigen. Da ist dann die Enttäuschung auch schon manchmal nicht gering gewesen.
Ob dieser uns mal wieder entzücken kann oder ob er eine der Ausnahmen ist? Seht doch einfach selbst ;-). Viel Spaß mit unserem Video zum Laphroaig An Cuan Mòr.
Zitate:
Andi: "…ich find's sehr gentle…insgesamt…"
David: "..hat so'n bißchen…was is'n das?…Ledertaschen!"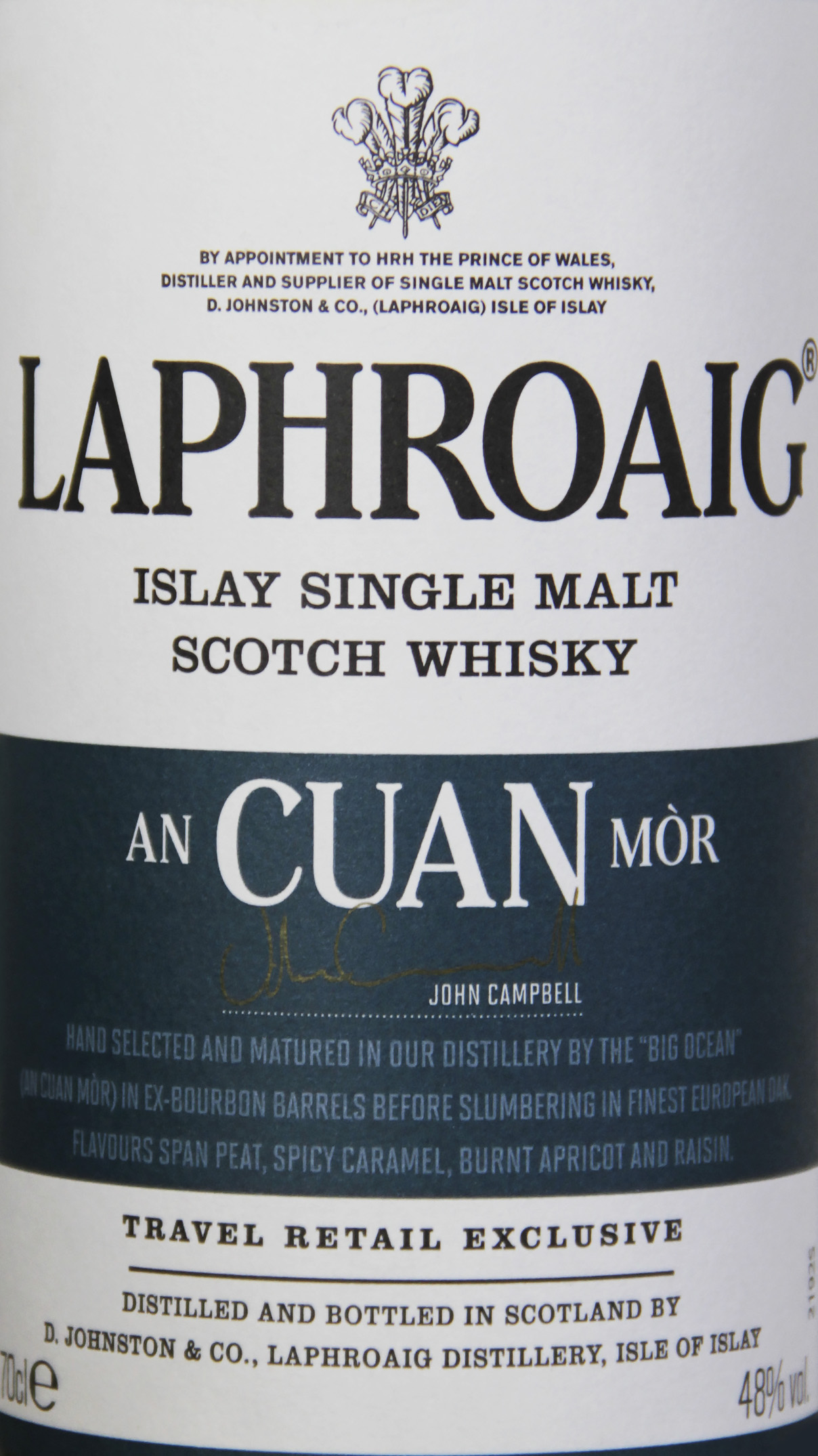 FAKTEN:
✶ Herkunft: Schottland
✶ Region: Islay
✶ Typ: Single Malt Whisky
✶ Brennerei: Laphroaig
✶ Name: An Cuan Mòr
✶ Abfüller: Brennerei
✶ Alter: nas
✶ Fass: 1st Fill Bourbon Barrel & Europäische Eiche
✶ Rauchigkeit: ja
✶ Umdrehungen: 48%
✶ Farbstoff: nein
✶ Farbe: Akazienhonig
✶ Kühlfilterung: nein
✶ Preis: 70-75,-€
✶ Flaschengröße: 0,7l
✶ Whiskybase: 44586
✶ Mehr Infos: www.laphroaig.com



Puh – keine Ausnahme von der Regel



Ihr seid ebenfalls Fans von Laphroaig? Ihr mögt einen schönen maritimen Charakter? Ihr mögt euren Whisky auch mal gerne unverschnörkelt? Das trifft alles auch auf uns zu und wir würden uns den definitiv auch ein zweites und ein drittes Mal einschenken. Dieser Laphroaig ist in jedem Fall ein Single Malt, der uns wieder bestätigt hat, dass wir es hier mit einer unserer liebsten Brennereien zu tun haben. Welche Eindrücke uns der  "Große Ozean" im Detail geliefert hat, seht ihr im Tasting Video: Laphroaig An Cuan Mòr.
#onetakewhiskyreview

Cheers,
Whisky & Vinyl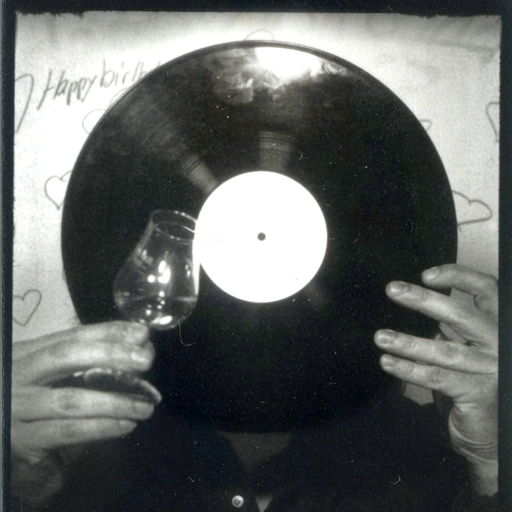 RAISE YOUR GLASSES AND LISTEN TO GOOD MUSIC!
.
.
Falls ihr euch mit dieser Abfüllung mal etwas intensiver beschäftigen wollt, schaut mal wieder beim Local Dealer des Vertrauens vorbei – da kann bestimmt geholfen werden. Alternativ könnt ihr natürlich auch mal bei unseren Freunden von whic.de reinschauen.
.
UNSER SOUNDTRACK ZUM WHISKY
Wir haben da mal was vorbereitet – zusammen mit euch! Musik zum, über, mit und trotz Whisky gibt's reichlich in unserer Community Playlist bei Spotify. Oder doch gleich mit Videos und so direkt bei YouTube? Kurzum: Viel Spaß!
.

Foto/Video: Whisky & Vinyl